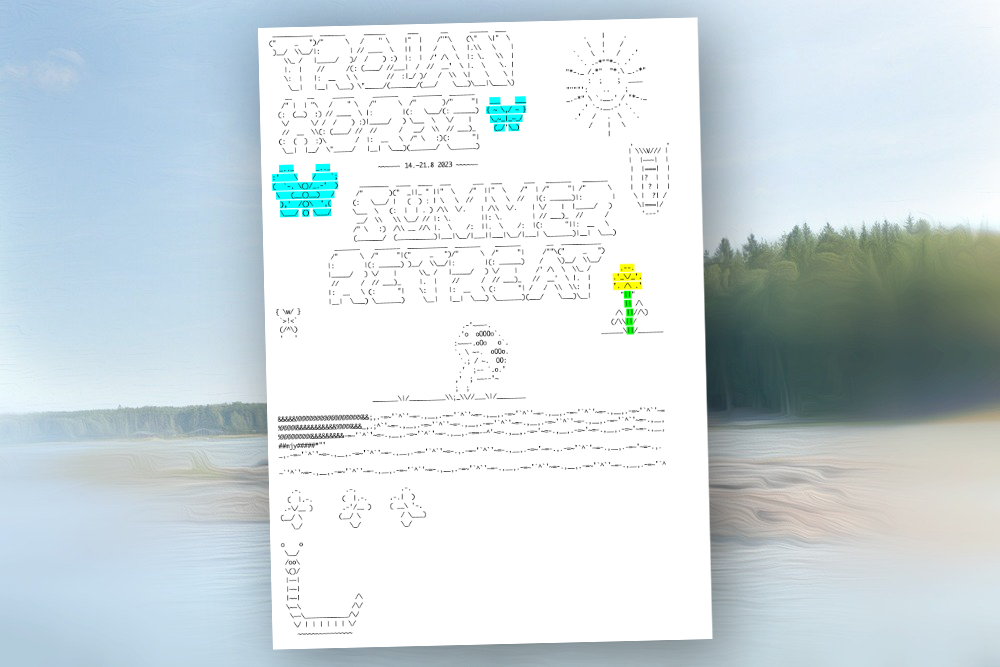 TROJAN HORSE SUMMER RETREAT 🏕 2023
August 14–21, 2023
Bengtsår, Finland
Apply by June 15!
*
In 2023 the Trojan Horse Summer event takes the form of a self sustained summer retreat. We hope to create a space where individuals can unwind, forge meaningful connections, and openly share 👋 their questions and challenges. The retreat allows space to 🦦relax, 🌦spend time to together in an immersive week-long retreat program that embraces experimentation and fosters a deep understanding of care, collectivism, and shared knowledge. Located on the island of Bengtsår, our retreat offers a serene environment that enables participants to dedicate their time and energy to creativity, peer exchange, research projects and practices.
This year we can host up to 10 people. The application period to the summer retreat is open from June 1 to June 15, 2023. We hope to make a diverse group with different ages, genders and backgrounds. We hope you have an idea of something small to share, it can be any form and you can figure out the details in the island. We'll inform everyone on the week 25 June 19–25. Apply by filling a form here: https://forms.gle/Ddf99shzDU8M5Xdn9.

We've been organizing activities since 2016, including summer schools and gatherings on the island. Trojan Horse warmly invites designers, artists, architects, theorists, curators, and all individuals with a passion for these disciplines to join us.
PRACTICAL INFORMATION

Costs_
80€ + self organized return trip to Santala costs + possible camping gear, (let us know if this is a problem, we might be able to help with some things.)
Includes:
Meals and support at Bengtsår (everything, except camping gear, see more below)
Traveling to Santala_
Approximately 30€ from Helsinki with VR – self booking, the sooner the better.
Choose a connection that arrives at Santala on Monday at 13:15, (the connection leaves from Helsinki at 11:36). We return with the train that departs from Santala on Sunday at 13:30 (the connection arrives to Helsinki at 15:23).
What we provide_
4 meals a day, sauna, possibility to borrow kayaks and rowing boats, sport opportunities (football/basketball field and balls), fishing sticks, boat trip to another island, possible trip to Hanko (extra costs).

Accommodation_
On the island there's a few designated camping spots where we camp, with a shed covered facility where we have electricity and tables. There's showers on the Sauna building and the city's wifi network. You can read more about Bengtsår island and facilities here.
Schedule & Program_
We will make a more detailed program for the week together on the island. The daily schedule will follow a daily rhythm below, but not all sharing moments will be full of program. There will be plenty of time to relax and hang out.

Breakfast_  9:00 – 10:00
Check-in_  10:00 – 10:30 
Possible sharing moment_  10:30–12:00
Lunch_  12:00 – 13:00
Hike & Reading / Digestion_  13:00 – 15:00
Possible sharing moment 2_  15:00 – 17:00
Dinner_  17:00 – 18:00
Possible sharing moment 3_ 18:00 – 19:00
Sauna_  20:00 →
*